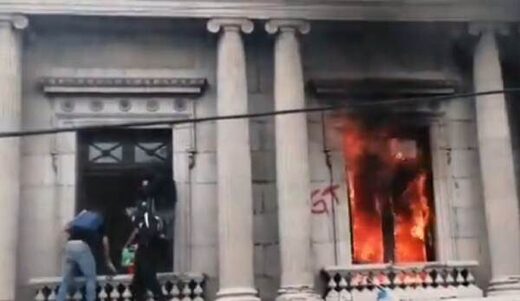 Guatemalans are currently burning down their Congress after a series of crises hit their boiling point.
The protests were sparked after a budget bill passed on Tuesday, but that was only the final straw that the broke the camel's back after years of anger towards their government.
Protesters brought over a guillotine before setting Congress ablaze.