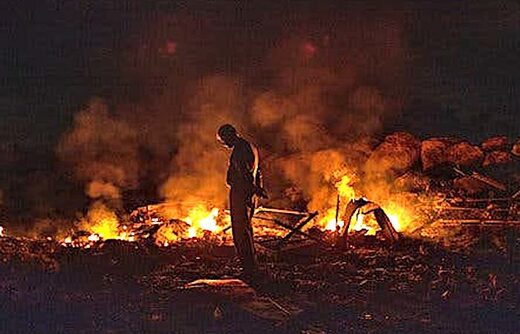 The
Times of Israel
recently
reported
on what sounds like a complicated story of environmental pollution and cancer in an area near the West Bank city of Hebron. The tragic issue can be boiled down to one main reason: Israel's brutal occupation.
The pollution comes from the burning of discarded electronic equipment, or e-waste, most of it smuggled out of Israel by companies trying to reduce disposal costs.
In an area where the average day labor wage is about $35 a day, Palestinians can earn double that by dismantling and reselling Israeli trash. But It's possible to pull in $160 a day burning the plastic coating off electronic cables to get the copper inside.
The clouds of black smoke from the process have resulted in soaring cancer rates.
A woman whose home is in range of the smoke said, "There isn't a house on our street without someone who's had cancer or passed away." Her own four-year-old son has leukemia.