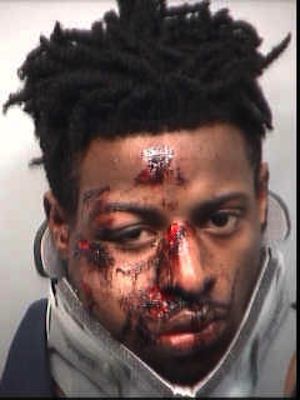 A 20-year-old with a long history of arrests was charged with shooting a recent Atlanta police recruit in the face during a foot chase Friday night.
Frank Emmitt Nance was booked into the Fulton County Jail overnight and charged with nine criminal counts, including aggravated assault against a police officer, possession of a firearm by a convicted felon and possession of cocaine.
Nance, of Atlanta, is charged with shooting Officer Reggie Robinson in the face around 6:30 p.m. near the intersection of Ralph David Abernathy Boulevard and Lee Street.