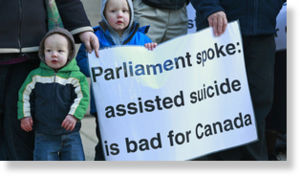 Buried in a stack of affidavits filed in a right-to-die case is a remarkable, anonymous document that breaks a deep, long-held family secret about how two chronically ill parents were guided to death.
It is sworn by a 63-year-old social worker from British Columbia who identifies himself only as L.M., because he fears he, his sister and others could face criminal charges for assisting in the deaths.
The document - one of many that chronicles the shattering emotional journeys endured by those involved in assisted deaths - illustrates a key argument being made in Carter versus the Attorney-General of Canada.
Joseph Arvay, a lawyer representing the B.C. Civil Liberties Association and a group of individuals challenging the Criminal Code, has told court that because it is illegal for physicians to help the chronically ill die, people are forced to help take lives secretly, the way women once sought back-alley abortions.