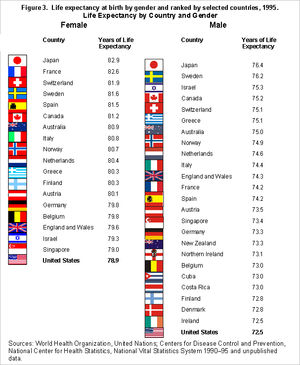 Despite modest gains in lifespan over the past century, the United States still trails many of the world's countries when it comes to life expectancy, and its poorest citizens live approximately five years less than more affluent persons, according to a new study from Rice University and the University Colorado at Boulder.
The study, "Stagnating Life Expectancies and Future Prospects in an Age of Uncertainty," used time-series analysis to evaluate historical data on U.S. mortality from the Human Mortality Database. The study authors reviewed data from 1930 through 2000 to identify trends in mortality over time and forecast life expectancy to the year 2055. Their research will be published in an upcoming issue of
Social Science Quarterly.