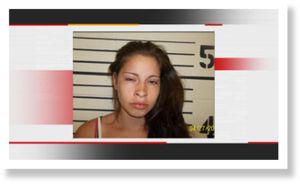 A Tahlequah mother is in jail after authorities say she admitted to burning her 15-month-old baby's genitals with a hair-straightening iron.
Jodi Rock, 19, is being held on a $200,000 bond at the Cherokee County Detention Center on accusations of felony injury to a child.
According to an affidavit for arrest, which was obtained Thursday by News On 6, authorities were called to the Tahlequah City Hospital on April 26 for a possible child abuse case. Investigators found Rock's baby had several bone fractures to both shoulders and burns to the groin and genital area, with some of the fractures being 12 weeks old, the affidavit says.
A deputy reported seeing three burns on the baby's genital area, including across his testicles, documents say.