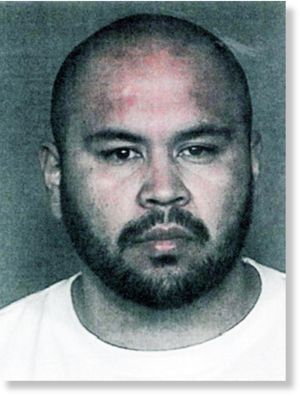 Fontana, California - A masonry teacher and four students have been arrested on allegations that attempted sodomy was part of a brutal hazing in masonry classes at a Southern California summer school, according to police.
Three boys were attacked in separate incidents in the classroom of teacher Emmanuel De La Rosa at A.B. Miller High School, Fontana police Sgt. Robert Morris said.
One 18-year-old student - Fernando Salgado - is being investigated for child cruelty, assault with intent to commit mayhem or rape and attempted sodomy. Salgado is due for arraignment Tuesday.
De La Rosa, 27, may have directed the students to carry out one of the assaults, Morris said.
"They would assault the other kids to basically maintain order in the classroom on their own," Morris said. "The teacher at some point became aware of the situation, and knew about what was occurring and in one incident may have actually directed them to do it."
One of the victims suffered minor injuries. Morris declined to detail the nature of the assaults, citing the ongoing investigation.
De La Rosa was arrested Saturday for investigation of child cruelty and has been placed on administrative leave. Three other students arrested were minors.
De La Rosa, who was released Sunday, could not be immediately reached for comment. Nor could Salgado, who is being held on $100,000 bail.