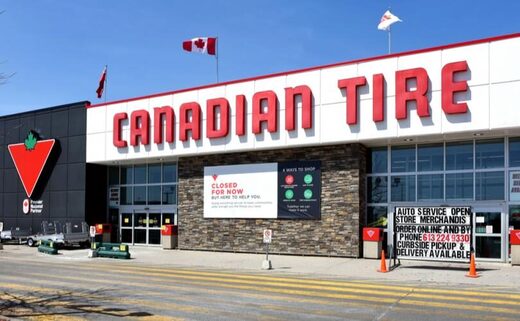 Staff at a Canadian Tire store wrestled to the floor and handcuffed a man who refused to wear a mask
last week, highlighting again the apparent use of excessive force by non-governmental actors to impose mandatory mask mandates in Canada.
One video of the ordeal was
posted on Twitter
by a user named Dan Dicks. The clip shows the maskless man being apprehended by five Canadian Tire staff in Burnaby. They struggled to subdue the man for his apparent non-compliance with mask mandates inside the store.
"You're f--king pushing me ... Get your hands off of me, get your f--king hands off of me," the man can be heard shouting in the video, while store staff tried to subdue him.