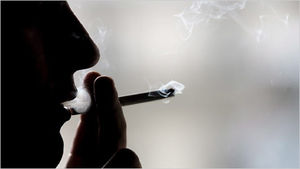 A smoking ban in San Francisco could soon mean cleaner skies over The City by the Bay, but only a portion of the people that light up in Northern California will be affected. Lawmakers want to ban outdoor smoking - but not for medical pot patients.
San Francisco Supervisor Eric Mar is asking the city's Board to wrap their brains around a ban that would prohibit people from smoking cigarettes at outdoor events held on city property, such as street fairs, festivals and other open-air events that require permits. If the proposal is passed in its current form, though, those wanting to take a match to marijuana joints won't be pressed with penalties.
Mar says that the proposal is necessary to nix the dangerous toll that comes from inhaling secondhand cigarette smoking. As far as marijuana goes - which is legal for medicinal purposes in parts of the US, such as San Francisco - the supervisor doesn't see a problem.