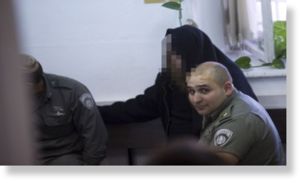 Nine cult members arrested in undercover investigation responding to complaint submitted by young woman; cult allegedly carried out abuse, including rape, over a two-year period.
Israel Police, in cooperation with Jerusalem district officers and social services, arrested nine members of a cult living in Jerusalem and in the Tiberias area over the past few weeks, on suspicion of carrying out emotional and physical abuse of women and children over a two year period,
An undercover investigation into the cult was initiated following a complaint submitted by a young women to Jerusalem Police two and half months ago. The details of the arrests were revealed on Tuesday.