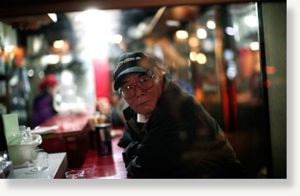 Hundreds of people evacuated from towns and villages close to the stricken Fukushima nuclear plant are being turned away by medical institutions and emergency shelters as fears of radioactive contagion catch on.
Hospitals and temporary refuges are demanding that evacuees provide them with certificates confirming that they have not been exposed to radiation before they are admitted.
The situation at the plant remains critical, with the Nuclear and Industrial Safety Agency yesterday that radioactive iodine-131 at more than 3,350 times permitted levels has been found in a sample of seawater taken from near the facility.
The water is the most highly contaminated sample taken from the sea and indicates that radiation from the core of one or more of the reactors, where fuel rods have partly melted, is leaking into the Pacific Ocean.