Thousands of demonstrators take to the streets in New York to highlight police brutality at last week's protest against the power of the US finance industry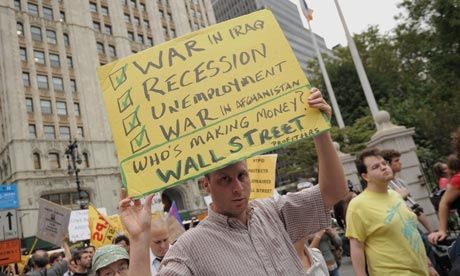 Several thousand anti-Wall Street protesters marched through downtown Manhattan on Friday night to protest against incidents of police brutality at a previous demonstration.
The group was part of the Occupy Wall Street movement which has camped for almost two weeks in a New York square to protest against the finance industry, among other grievances.
The group had attempted a march last weekend which ended in scores of arrests. Numerous incidents of police roughing up protesters were caught on film including one senior officer spraying mace at several female demonstrators being kept behind a police barrier.