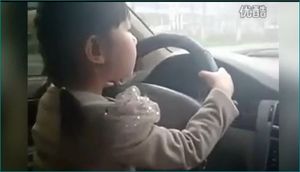 A girl of
four
has been filmed driving down a busy main road while her dad shouts instructions from the back seat.
The incredible footage, apparently shot by the girl's mother, shows her speeding along a four-lane motorway, calmly overtaking other cars as she goes.
In the background, her parents can be heard reminding the youngster - who is not wearing a seatbelt - to look ahead and not be distracted.