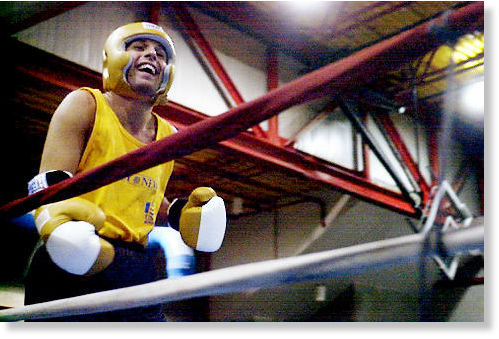 A former Queens boxer is fighting to knock out a federal ruling that he can't work as an airport screener because he was born with only one hand.
Michael Constantino, 32, insists he's perfectly capable of working as a screener for the Transportation Security Administration.
"Anyone that knows me knows it's ridiculous for them to say I can't open luggage," Constantino told the
Daily News
. "I've fought in the Golden Gloves. I work out with former world champions. Opening luggage would be pretty easy for me."
After a medical examination, the TSA determined Constantino couldn't perform the job safely or efficiently.
Constantino, of Whitestone, has filed a formal complaint with the TSA. His lawyer, Jonathan Bell, is confident the Equal Employment Opportunity Commission will reverse the TSA's decision and order the agency to pay for lost wages.