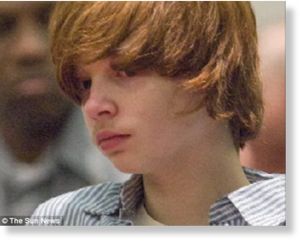 A 15-year-old in South Carolina was sentenced on Wednesday to serve six years in prison for charges connected to a Columbine-style attack authorities said he had intended to carry out at his school.
Christian Helms pleaded guilty to adult charges of attempted murder and carrying pipe bombs to a school in Socastee, near Myrtle Beach.
Evidence showed that the then 14-year-old Helms brought a .38-caliber revolver to school last September and fired it at a school police officer, wounding him, Horry County Assistant Solicitor Alicia Richardson said.