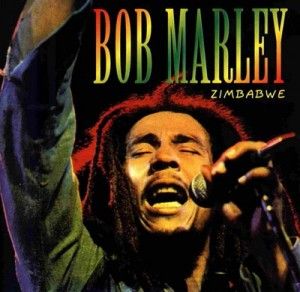 I went to see
Marley
, the new and highly-publicised documentary about Robert Nesta Marley, at the Rio cinema in the heart of gentrified Dalston. While I enjoyed my green tea and organic chocolate bar (definitely a step up from pepsi and popcorn!), I found that being surrounded by trendy middle-class types only added to my sense of fear that the film was going to be annoyingly eurocentric and patronising.
But let's start with the good parts. Doing justice to the legacy of Bob Marley in the space of two hours and 24 minutes is an impossible task. All things considered, the people behind the film did a pretty decent job. The archive and interview footage is nothing short of incredible. The production team must have gone to extraordinary lengths to get the level of access they got. The interviews with Rita Marley, Bunny Wailer, Lee Scratch Perry, Danny Sims and other important figures in Bob's life are brilliant, and do a lot to explain how this giant of a man came to be who he was. For any fan of Bob Marley, the film is worth watching for the footage alone.
Unfortunately, the film is let down (as I knew it would be) by its eurocentric perspective. Let's face it, the first feature-length documentary on Bob Marley should have been directed by somebody else. Kevin Macdonald is perfectly competent as a film director, but he is a western white liberal. The story of Bob Marley is the story of black suffering and strength inna Babylon; the story a great revolutionary activist; the story of a people stripped of their freedom, languages, religions and traditions, building a voice and a collective identity. In short, it is not a story that Kevin Macdonald is qualified to tell.