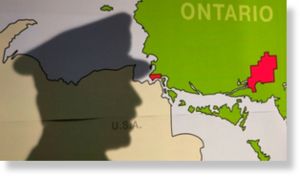 Police in Ontario have arrested 60 men - including a daycare worker - and charged them with hundreds of child pornography offences.
The co-ordinated raids by 24 police forces across Ontario picked up the suspects in the days leading up to Thursday's announcement.
"The is one of the largest co-ordinated efforts of its kind in Ontario," said Det.-Sgt. Frank Goldschmidt of the Ontario Provincial Police. "We anticipate there will be several more charged."
Goldschmidt said police from Windsor, London, Niagara, Toronto, Barrie, Sudbury, Ottawa - virtually every major centre in the province - participated in the sweep.
In total 76 search warrants were executed and 60 males arrested - including three people who cannot be identified under the Youth Criminal Justice Act.