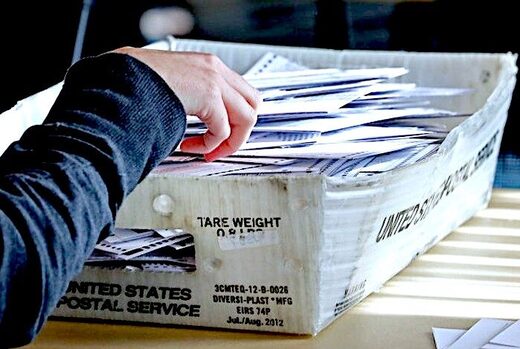 The U.S. Court of Appeals for the Fifth Circuit
blocked the Democrats' attempt to expand mail-in voting
in the Lone Star State after the Texas Democratic Party challenged the state's age restrictions for voting by mail.
Texas Democrats challenged the state's rules on voting by mail, which require
those under the age of 65 to
meet
another eligibility requirement to qualify.
Those 65 and older automatically
qualify
, as do those who are disabled, out of the county on both Election Day and "during the period for early voting by personal appearance," and "confined in jail, but otherwise eligible."
Democrats argued that the rule discriminated against younger voters,
who may seek an alternative voting method in the midst of the coronavirus pandemic.
The panel, however, did not see it that way.
The panel
wrote
:
"In sum, the plaintiffs based their Twenty-Sixth Amendment claim on the argument that differential treatment in allowing voters aged 65 and older to vote by mail without excuse constitutes, at least during the pandemic, a denial or abridgment of a younger citizen's right to vote on account of age. The claim 'fails' because 'adding a benefit to another class of voters does not deny or abridge the plaintiffs' Twenty-Sixth Amendment right to vote."