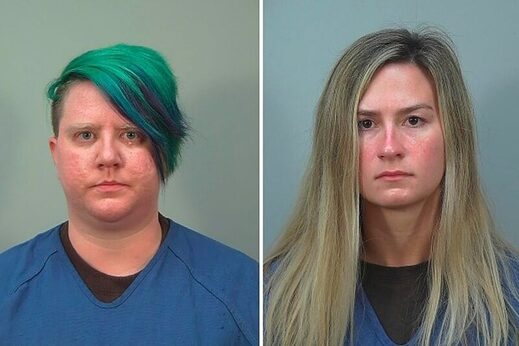 Prosecutors on Wednesday charged two women, including a high school social worker, with attacking a Wisconsin state senator during a chaotic night of violence outside the state Capitol last month.
Kerida O'Reilly, 33, and Samantha Hamer, 26, were each charged with one count of being a party to substantial battery, a felony punishable by up to $10,000 in fines and three-and-a-half years in prison, online court records show.
Both women were arrested Monday after they turned themselves in to police. They were scheduled to make initial court appearances on Wednesday afternoon.