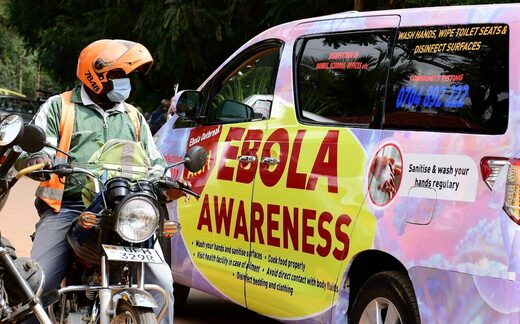 Health officials are investigating a potential Ebola case
in Colchester, after a patient with suspected symptoms returned to Britain from Africa, where a strain of the deadly virus is circulating in Uganda
.
On Wednesday, part of Colchester Hospital in Essex was closed to new patients amid concerns that a patient with a travel history to Africa
was developing early symptoms
of Ebola, a deadly hemorrhagic fever.
The Telegraph understands that officials at the UK Health Security Agency are testing the patient for a range of diseases as part of routine infection control protocol that kicks in when suspected cases emerge in travellers.