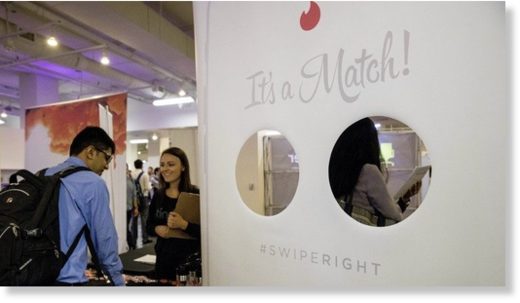 Dating app Tinder has added a 'panic button' feature that tracks the user through a 'date' and allows them to surreptitiously notify authorities if they're in trouble. The company insists users are fine with the loss of privacy.
The precision location tracking feature lets Tinder users store details about their dates and their planned itinerary so that authorities can be quickly and comprehensively notified at the touch of a button should anything go awry. Triggering the panic button results in a text from Noonlight, the company behind the technology. If the user doesn't respond with reassurance that all is well, the emergency services are alerted.
Mandy Ginsberg, CEO of Tinder parent Match Group, insists users are fine with sacrificing their privacy for a nebulous promise of safety. "You are opting in to make sure people can help you if you are in need," she told the
Wall Street Journal
on Thursday, denying the location data would be used for marketing "or anything else." However, she also claimed the location data will stay with Noonlight, not Match, absolving the latter from responsibility for its ultimate uses.