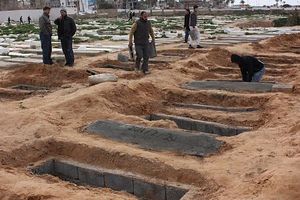 The Libyan regime is facing growing international condemnation over its brutal crackdown on pro-democracy protesters as the death toll from the country's revolution climbs.
EU foreign policy chief Catherine Ashton said Wednesday that the 27-member bloc has decided to suspend talks with Libya on the EU-Libya Framework Agreement and promised to "take further measures" in response to the brutal violence against Libyan civilians.
The UN Security Council has also condemned Libya's deadly crackdown on the pro-democracy protesters and demanded an immediate end to the violent repression of peaceful demonstrations against Libyan ruler Muammar Gaddafi's regime and expressed "deep regret for the death of hundreds of civilians."