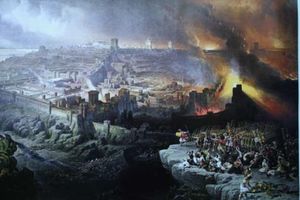 These elites do not have a vision. They know only one word: more. They will continue to exploit the nation, the global economy and the ecosystem. And they will use their money to hide in gated compounds when it all implodes.
Chris Hedges
If you thought the global financial crisis of 2008 was difficult, wait till the sequel comes to your doorstep. Some investment professionals feel that the sky could soon be falling as recent events have led many to brace for the worst. The world and everyone in it should be preparing for some very difficult days ahead but that is not happening because most are drinking some kind of happy tea. An unprecedented financial storm of unknown scope and dimension is upon us but it is crushing certain people, cities, states and countries before others. Many are perceiving and reporting that the fundamental economic outlook has changed substantially over the last couple of weeks.
"There is a growing sense of despair in Brussels. Unlike previous attacks on the euro project, the latest downgrade of Portugal's debt by the ratings agency Moody's feels like the beginning of the end. Those economists and fund managers, who argued that a second bailout for Greece with private sector involvement would mean something similar for Portugal and most likely Ireland, are hitting their target. Like a 19th century battalion holding the line against oncoming hoards with depleted firepower and an officer class at war with itself, the euro's supporters are in a
desperate situation
," writes the
Guardian
.
A clear majority of the uncrushed are certain that there is nothing to worry about and go about their business as if life will continue on as it has these past few decades. But 100 percent of the crushed have no doubt that there is a civilization-scale catastrophe taking place and that there will be little or no recovery from it for as far as the eye can see into the future.