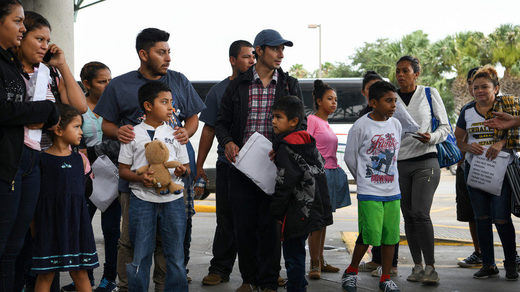 DNA tests of migrant children arrested at the US-Mexico border with their families have revealed the minors were not related to the adults accompanying them, the US media have reported.
In a pilot program conducted by the Immigration and Customs Enforcement (ICE) DNA tests were being taken of immigrants who are suspected of arriving at America's southern border with children who were not theirs.
"There's been some concern about, 'Are they stepfathers or adopted fathers?'" an official involved in the system's temporary rollout
told
Washington Examiner.
"Those were not the case. In these cases, they are misrepresented as family members."