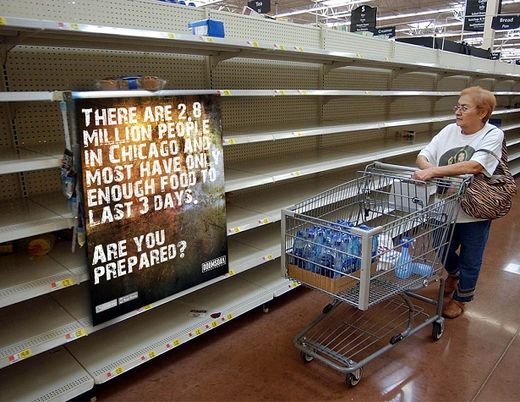 There are many television shows like "Doomsday Preppers" and "Doomsday Castle" that tend to display examples of people preparing for extreme scenarios. Scenarios that are often so extreme that even most preppers think they are extreme. The typical response to these scenarios by the average person is that preppers are crazy and that there is no practical application for preparedness. I can tell you this is not the case, but I guess the news would be boring if the stories of preparedness were logical and reinforced the need to be prepared. Regardless of how you feel, there are many signs that indicate the practicality of being prepared for a variety of scenarios from natural disaster to job loss to government collapse. Some of these signs we are seeing today.
It is almost as if the writing on the wall is telling us that we are in store for some tough times
.

Comment: Not almost. The writing on the wall is stark and clear and points to events that are just around the corner.


Last year, there was great controversy around the shooting of a black teen by a white police officer that led to rioting and protests that lasted for weeks. Then, after a few months of hearing almost nothing, two police officers were shot amid a protest in Ferguson, Missouri, last week while another racially charged situation developed
as the result of another police shooting
in Wisconsin. Who knows if things will get better or worse, but I am almost willing to guarantee that there were many residents who wish they had been better prepared to deal with the dangers of such protests and the inherent risk of leaving home in the middle of this. I can't tell you if these events led anyone to stock up on food and water, but there was a great increase in the purchase of firearms.