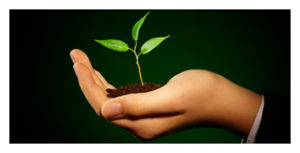 It is time for some outdated, unconstitutional laws to be scrapped.
Informally sharing seed with a neighbor who gardens down the street is illegal in multiple states in the US. The penalty for violating this ridiculous law is a fine of up to $7,500 a day.
Like so many other senseless laws, this rule needs to be put to rest.
You can't even give away seeds to someone in your own neighborhood under certain laws. For example, in Minnesota, where seed laws on the books are so laughable that unless you buy an annual permit and submit each lot of seeds for germination testing, you are defying the law.
You even have to attach an appropriate label, even if you aren't sharing the seeds with a local seed sharing library and just want to give them to your daughter-in-law for her new garden.
Even the 300 seed libraries throughout the US can't give away seeds or facilitate the exchange of seeds between organic gardeners unless they purchase a permit.
If this smacks of corporate farming infiltration to you, you aren't alone.
Just 6 companies in the world have patented most of the seeds grown in the entire global agricultural market. Our food diversity is crumbling
and it's largely because corporations, not people, are in charge of the supply.
Neil Thapar, an attorney for the Sustainable Economics Law Center, has reviewed laws like these in 30 states so far and found that many of them
define seed sharing without a permit as an illegal act.