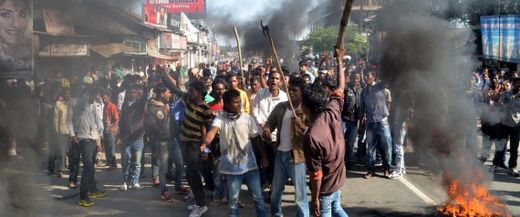 Hundreds of survivors of a brutal rebel attack that killed at least 63 people in northeastern India sought shelter Wednesday in a church and school while security forces imposed a curfew in a bid to contain the latest bout of ethnic violence.
Long-simmering land and ethnic disputes in Assam state erupted in bloodshed Tuesday when authorities said rebels belonging to a faction of an indigenous separatist group called the National Democratic Front of Bodoland attacked tribal settlers known as Adivasi. Most of the Adivasis, whose ancestors migrated to Assam more than 100 years ago, have worked on tea plantations.
At least 100 people, mostly women and children, sought refuge in a church in Shamukjuli village in Sonitpur district, where 26 of the victims died. Another 200 people ran to a nearby school. The Adivasis are a mix of Hindus and Christians and many had been preparing for Christmas when the attack took place, survivors said.