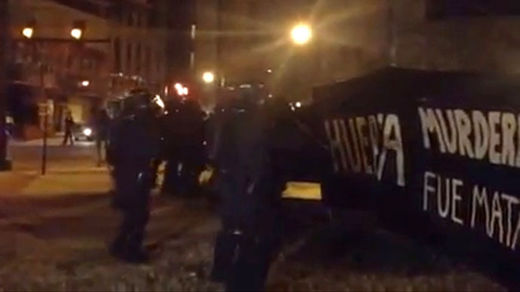 A vigil meant to commemorate the memory of a teenager who was fatally shot in the head while in police custody last month turned to panic Thursday night when police in full riot gear deployed tear gas to disperse the mostly peaceful crowd.
Jesus Huerta, 17, died of a gunshot wound to the head on November 19 in Durham, North Carolina.
The police department has said that Huerta shot himself, an assertion that has become a subject of outrage in the community because Huerta was at the time handcuffed in the backseat of a patrol car when he was shot. The vehicle was parked behind a police building at the time of his death.
A police report filled out by Officer Samuel Duncan noted that
Huerta had been searched at the time of his arrest, and no gun was found on him.
Huerta is the third minority man to be killed in shootings involving city police within the past four months.