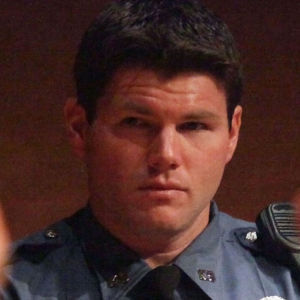 Notorious Atlantic City police officer Sterling Wheaten may finally face some consequences for his alleged use of excessive force on the job. As we told you in November,
Wheaten had an incredible
25 excessive force complaints filed against him
between September of 2008 and April of 2012. He was cleared by Atlantic City Police Department internal investigations in all 25 of the cases, a fact that Atlantic City attorney Jennifer Bonjean called "statistically not credible
."
In addition to the citizen complaints, Wheaten has also been targeted in at least five lawsuits in the last several years. One of these lawsuits concluded last week, and the jury handed Wheaten a strong serving of (likely overdue) punishment.
Wheaten was ordered to pay victim Michael Troso $250,000 for using excessive force and illegal arrest procedures against him in 2008.
Troso, who at the time was a deputy state attorney general, was arrested by Wheaten in 2008 on the night of his bachelor party. Troso lost his job as the result of the arrest.
"Officer Wheaten was certainly the leader when it came to the vicious attack that was practiced on (Troso)," attorney William Buckman said.