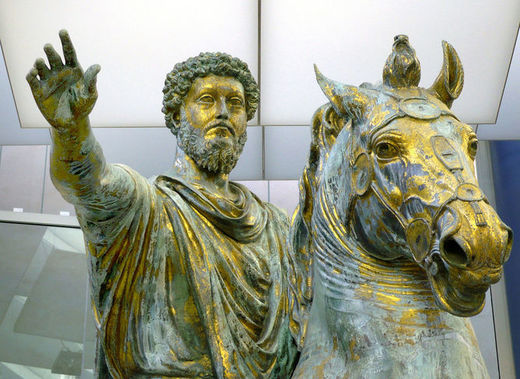 Marcus Aurelius (121-180CE) was emperor of Rome at the height of its influence and power. One can only imagine the pressures that a person in his position might have experienced. The military might of the empire was massive, and much could happen in the fog of war. Conspiracies ran rampant through the imperial court. What might be lurking right around the corner seemed unforeseeable. Economies flourished and fell into ruin. Barbarians at the Gates! And if Marcus was stressed out, how much more might the ordinary Roman suffer from this uncertainty?
But, as we start 2015, is Marcus's world really all that different from ours?
Today,
global financial markets seem to move of their own accord as life savings vanish
. Conflict around the world and violence at home
seems hopelessly incomprehensible for most of us
. US elections have seen some of their lowest voter turnout in recent memory, and the country seems
more polarized
than ever. The constant flow of information from the media and internet can make one feel small and ineffectual.
If all these stresses push one into a state of despair, or at least a sense of futility, maybe we can follow Marcus' advice and turn to philosophy. In particular, the philosophy of Stoicism.