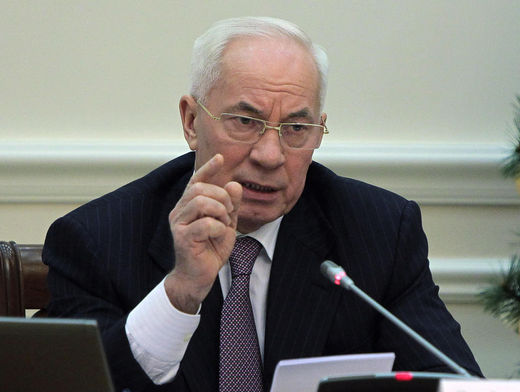 Ukraine's parliament has repealed anti-protest laws that set off violent clashes between protesters and police after they were put in place this month.
The vote on Tuesday came hours after Prime Minister Mykola Azarov submitted his resignation. He is one of the government figures most disliked by opposition supporters who have held protests for two months.
The protests turned violent after President Viktor Yanukovych pushed through laws to crack down on protests and raise possible prison sentences for creating mass disorder.
The prime minister of protest-torn Ukraine submitted his resignation on Tuesday, saying he hoped the move would help bring peaceful resolution to the crisis that has gripped the country for two months.
Mykola Azarov's resignation would remove one of the figures most despised by the opposition. It came as the parliament opened a special session that is expected to repeal harsh anti-protest laws that were imposed this month. Those laws set off the police-protester clashes in which at least three protesters died.