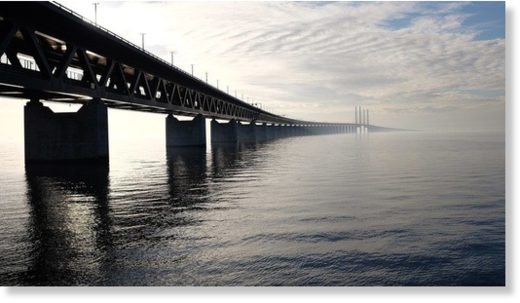 The first cross-border railway bridge between China and Russia over the Amur River has been connected from both sides. The bridge, which will be operational this year, is expected to take bilateral trade to new highs.
The 2,209-meter-long (1.4 miles) structure links Russia's Far East with China's northernmost Heilongjiang province. The full completion of the cross-border bridge (railway and highway parts) is scheduled for July.
"On the morning of March 20, the last steel beam was built in, with Russia completing construction works from its part. This means the first railway bridge between the two countries is generally successfully connected," Heilongjiang province's administration
said
in a statement.
The completion of the bridge will end the history when the Chinese and Russian borders did not have a cross-river railway bridge, said Li Huachao, a chief engineer of China Railway Major Bridge Engineering Group.