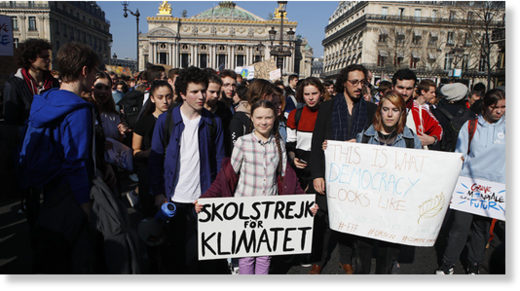 A Swedish girl who refused to join her classmates in skipping school for the sake of the climate has ended up being labelled as a "climate denier", which her mother described as "mass psychosis".
A high-school pupil who refused to attend a so-called "school strike for climate" has been bullied not only by her classmates, but the teacher as well, the magazine
Det Goda Samhället
reported.
When the girl's classmates decided to join the "climate strike" spearheaded by teenage activist-turned-superstar Greta Thunberg, "Sanna" declared she didn't want to attend and was given a tongue-lashing from the teacher.
"The teacher said 'Sanna' was uncommitted and failed to understand the seriousness of the climate threat. She asked her to reconsider her decision, and she said it openly, for the entire class to hear. 'Sanna' felt like the teacher was trying to ridicule her in front of the others", "Lena", the girl's mother, told
Det Goda Samhället
.
Because of the teacher's actions, the rest of the class also turned against "Sanna", who ended up being boycotted by her own friends and accused of being a "climate denier", "Lena" recalled.