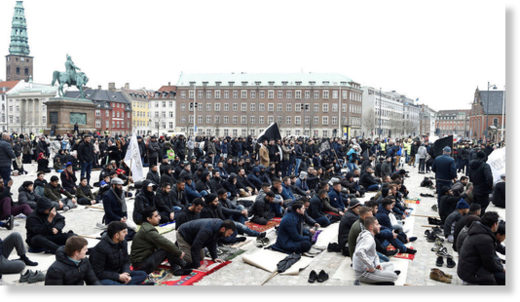 A Danish anti-Islam political party has sparked heated reaction online after it burned copies of the Koran on the sidelines of a prayer rally hosted by a controversial Islamist group that has been banned in several countries.
Members from Stram Kurs (Strict Course) staged their counter-demonstration at Christiansborg Palace Square in Copenhagen on Friday, as members from Hizb-ut Tahrir Scandinavia gathered to pray for the Muslim victims of the recent Christchurch mosque massacres.
Footage of the counter-protest shows Stram Kurs leader Rasmus Paludan and other supporters of the fringe party gathered on the edge of the square, while the Islamist rally can be heard in the background.
A man then proceeds to light the book in a small grill, while some warm their hands as it goes up in flames. The party has previously called such actions
"Bacon a la Koran."