Comment: The question is; if the Belarus government is coordinating directed mass migration in Eastern Europe, who is doing it in Western Europe and is thus guilty of manslaughter?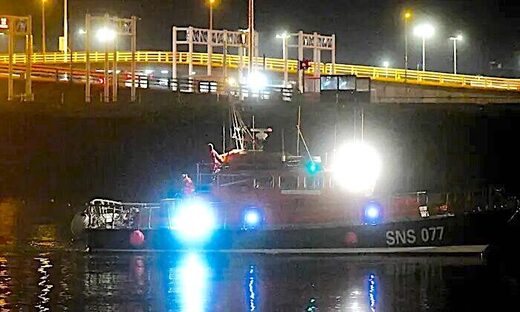 Dozens of people including a young girl have died trying to cross the Channel to the UK in an inflatable dinghy, officials say,
in what is the deadliest incident since the current crisis began.
Two survivors are in intensive care while police have arrested four people suspected of being linked to the drownings. The
International Organisation for Migration said it was the biggest single loss of life in the Channel since it began collecting data in 2014.
Boris Johnson,
who held a
Cobra meeting
on Wednesday to discuss the incident, said he was "appalled" by the tragedy. He then suggested the French government had not always approached the problem of the crossings "in a way we think the situation deserves". People trafficking gangs were "literally getting away with murder", he said. However, later
France's President Emmanuel Macron said Britain needed to stop politicising the issue for domestic gain.
The French interior minister, Gérald Darmanin, said that the dead included five women and a girl. He told an impromptu news conference in Calais that
the boat that sank had been "very frail", and compared it to "a pool you blow up in your garden".
He said 34 people were believed to have been on before it sank.