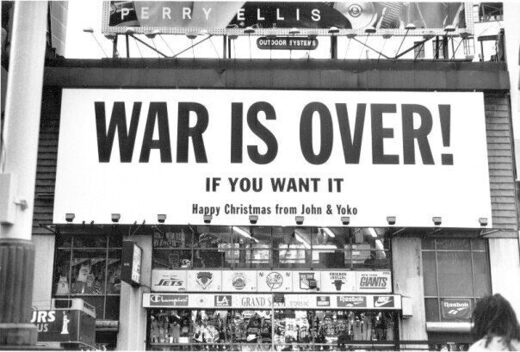 This holiday season, lets all exhale, gift ourselves peace and freedom from the psychological burden of the pandemic, turn off the media and get back to what's important.
The title of this blog post is, of course, an homage to the classic John Lennon Christmas song
"Happy XMas (War is Over)"
, which then spurred the popularity of the phrase "War is Over! (If You Want It)".
Despite my distaste for Yoko Ono (and John Lennon being one of my least favorite Beatles), the song is undeniably one of the greatest ever written, both musically and lyrically.