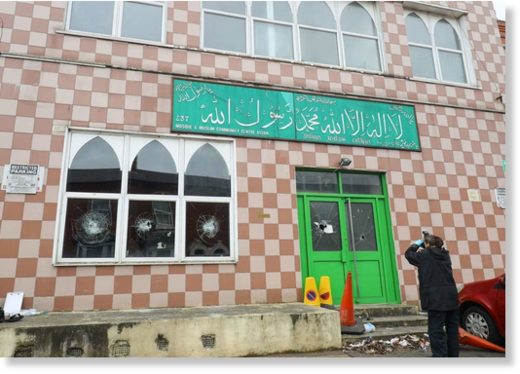 Monitor Tell Mama says perpetrators have been using 'language, symbols or actions' inspired by Christchurch atrocity
Islamophobic incidents have rocketed by almost 600 per cent in Britain following the New Zealand terror attack, a monitor has reported.
Tell Mama said that in the week after 50 Muslim worshippers were gunned down, offenders used "language, symbols or actions" linked to the atrocity to target Muslims in the UK.
"Cases included people making impressions of pointing a pistol to Muslim women and comments about British Muslims, and an association with actions taken by the terrorist in New Zealand," the monitor said.
It came after an alleged terror incident linked to the Christchurch massacre, attacks on mosques in Birmingham and several arrests over online statements.