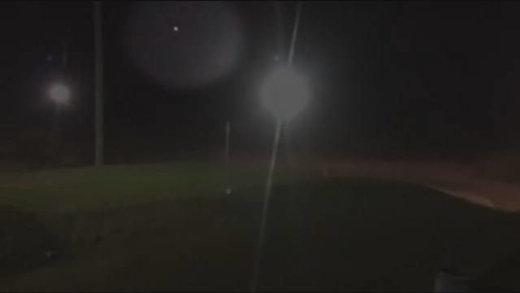 Valley residents have seen their share of unusual lights in the sky over the years, and it happened again Thursday night. It happened just after 9 p.m. Viewer
Robert Northrop posted
video
of the odd light on his Facebook page
.
While the light is nothing like the bright meteor that was seen -- and heard -- all over the state, it's definitely something.
What kind of something we do not know yet but check out the video. The light is small and fast so we highlighted it to make it easier for you to see.
You can see the light enter the top of the frame left of center. It zips down on a diagonal, briefly disappearing and then flicking once more before vanishing behind the light.