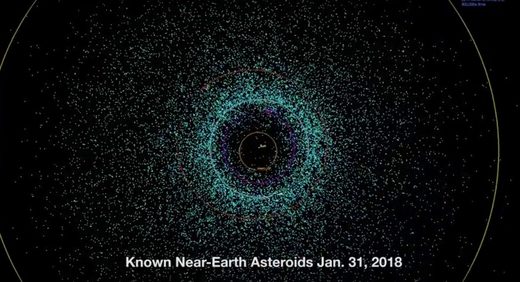 While much of the world was sleeping soundly and the remainder were going about their daily lives,
an asteroid roughly half the size of the Statue of Liberty shot past the Earth
at 22,000mph (35,406kph).
Asteroid 2019 SR8 is considered a 'near-Earth object' or NEO by NASA, and whizzed past us at a distance of over 3 million miles around 03:45 BST Wednesday. SR8 measures between 65 and 144 feet in diameter (20 and 44 meters).
For comparison, Rome's Colosseum is 157 feet (48 meters) tall and the leaning tower of Pisa measures some 183 feet (56 meters) tall. The flyby fun doesn't stop today though.