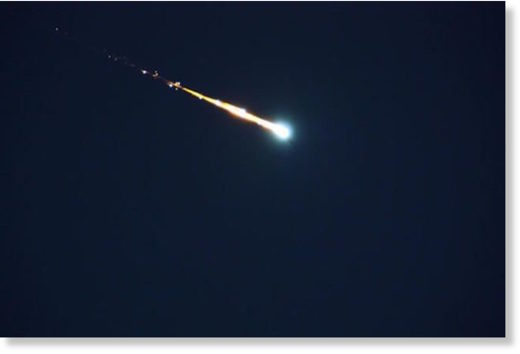 The fragment of Comet Encke entered our atmosphere at 111,000 kilometres an hour
More debris from the Comet Encke is likely to head our way in the coming weeks.
Stargazers enjoyed a spectacular treat on Tuesday evening as a spectacular fireball flew over the southern half of Spain, although it could be seen from more than 400 kilometers away due to its brilliant intensity and high visibility.
The phenomenon, which was caused by fragments from Comet Encke, was recorded by the Astronomical Complex of La Hita in La Puebla de Almoradiel (Toledo), who produced the video footage shown here and the astronomical observatory at Calar Alto (Almería), La Sagra (Granada) Huelva and Seville.