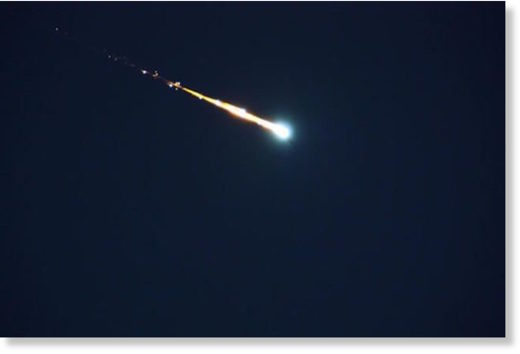 People across the East Coast reported seeing a "fireball" in the night sky just about midnight, according to the American Meteor Society.
The society has not confirmed if a fireball did fly overhead, but 88 reports were logged, 16 of which came from people in Massachusetts. Reports came from as far south as Florida and as far north as New Hampshire, with reported sightings in nine additional states in between, the society said.
A fireball is another term for a very bright meteor, according to the society. Several thousand fireballs occur in the planet's atmosphere every day, but most are over oceans or uninhabited regions, or are masked by daylight, experts say.
"Additionally, the brighter the fireball, the more rare is the event," the society website reads.