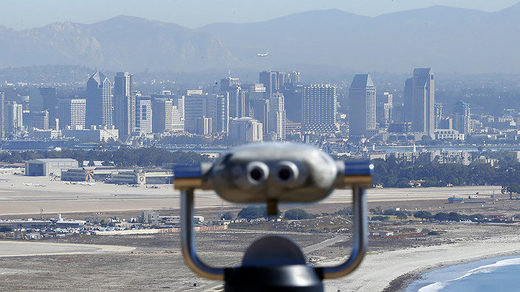 San Diego residents have reported loud booms and sensations of shaking.
The US Geological Survey said there were no signs of an earthquake, but an independent group did confirm seismic activity.
Residents described experiencing the boom from Alpine to El Cajon, Carmel Valley, National CIty, Eastlake and as far south as Tijuana in Mexico.
"Yeah, [I'm in San Diego] currently and every one in my job heard the [boom] and then felt a shake [afterwards], we thought something had crashed or something," wrote a poster to KNSD's website.
Fifteen minutes outside of San Diego, Luis Hernandez told KNSD that he felt the ground begin to shake. Hernandez said his friends felt it too and he described it as an earthquake.