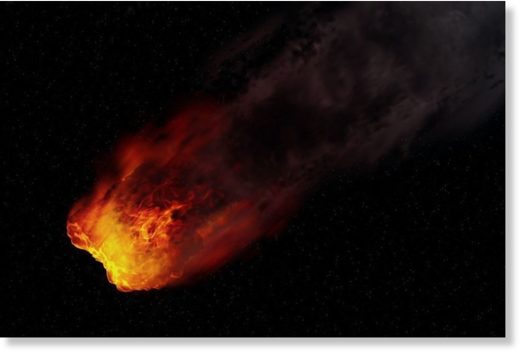 It was described as big and very bright with red flames coming from it
A large and mysterious fireball with 'lots of flames coming from it' was spotted in the skies over Cornwall.
According to reports, the unidentified object looked like a meteor and was really slow and big.
It was reported over Crackington Haven at about 10.30pm and the Kernow Weather Team (KWT) received another report of the sighting over West Cornwall at about 10.15pm.
The KWT took to their
Facebook page
to appeal for more information.
Its post reads: "Strange sighting over West Cornwall, February 14, 2019, 10.15pm ish.