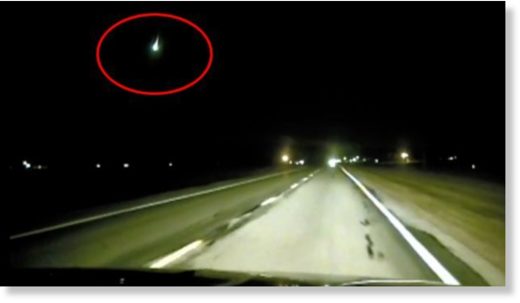 An Indiana officer got a stunning view of the Geminid meteor shower — known as one of the best meteor shows of the year — from his patrol car late Wednesday.
Cpl. Chris Cramer from the Howard County Sheriff's Department was driving on a roadway just before midnight when a flash of bright light caught his eye.
"[He] caught what appears to be a meteor entering our atmosphere on his dash camera near 600 E. on SR22," the sheriff's department
posted on Facebook
Thursday night, along with a 20-second clip.