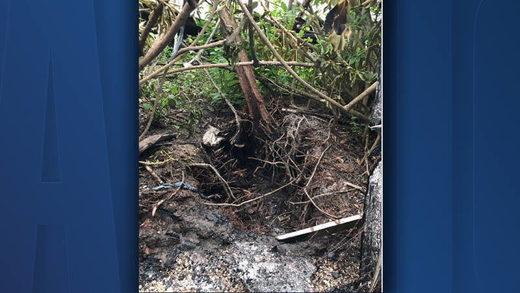 A ball of fire, then a small crater left behind. The owners tell us something had to hit the fence; something had to have been hot enough to set a patch of trees on fire and burn the siding of a nearby building.
The question now, what was it?
That is the mystery some people who live on Holmes Beach are trying to solve.
"All of a sudden fire started, and nobody knows why," Carol Whitmore said.
Whitmore was out walking her dog around 10:15 p.m. Friday when she looked across the street and saw a fire on her neighbor's property. The flames were along the side of the house on the property line burning in a bank of trees.
The heat was strong enough to char the siding of a nearby shed.