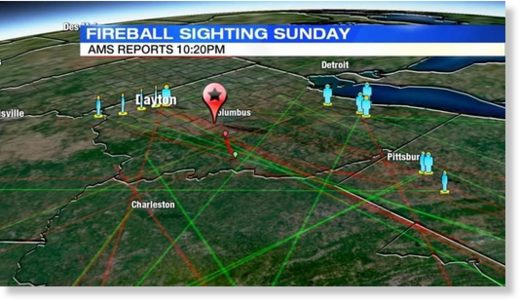 A meteor shot across the night sky on Sunday and people in the Miami Valley saw it! This was a special meteor considered to be a fireball. A fireball is just a meteor that is as bright as the planet Venus. These often have a bright tail and sometimes can produce a noise when they flash across the sky. The American Meteor Society keeps track of fireball sightings across the country and according to them, it appeared around 10:22PM on Sunday.
There were reports from 16 people that were from five different states. Majority of the eye witnesses were from Ohio
. Three in southwest Ohio. The AMS created a map based on reports from the witnesses and it seems the fireball may have flashed somewhere in south central, Ohio, south and east of Columbus.