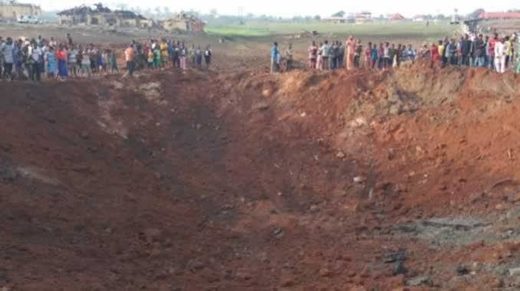 On March 28 morning, a massive explosion rocked a suburb of the city of Akure, the capital of the southern Nigerian State of Ondo.
According to Nigerian sources, the explosion split Akure-Owo road and inflicted serious damage on dozens of houses, 50 to 100, as well as a school and churches.
Ondo State Governor, Rotimi Akeredolu, revealed that the explosion was a an accident. According to the governor, a fire broke out in a vehicle within a convoy transporting explosives to a storage facility in a neighboring state, which caused the explosion.