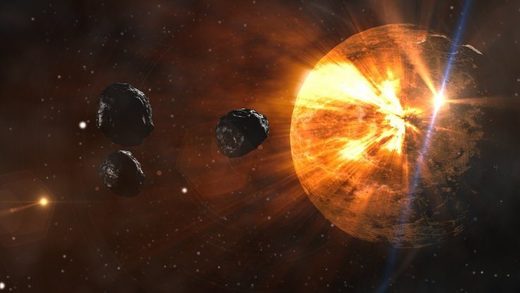 NASA's asteroid tracking system is currently monitoring three space rocks that are expected to approach Earth tomorrow, Nov. 20. According to the agency, the biggest asteroid in the group is about half as tall as the Marina Bay Sands Hotel.
The first asteroid that will visit Earth's vicinity tomorrow has been identified by NASA's Center for Near-Earth Object Studies (CNEOS) as
2019 UK6
. CNEOS indicated that this asteroid is currently flying towards Earth at an average speed of almost 28,000 kilometers per hour. With an estimated diameter of 110 meters, 2019 UK6 is the biggest asteroid in the group.
Trailing behind 2019 UK6 is an asteroid known as
2019 WF
. According to CNEOS, this asteroid is the fastest in the group. The agency's data indicates that 2019 WF currently flying at a velocity of about 42,000 kilometers per hour. CNEOS noted that this asteroid spans about 24 meters wide.