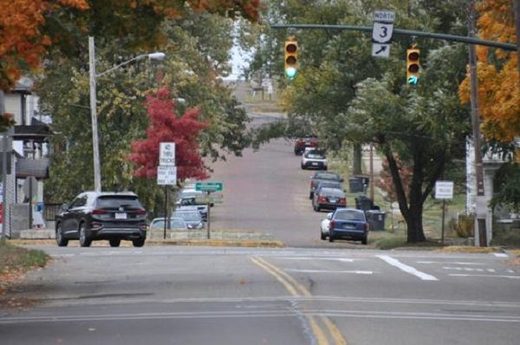 A dozen Mount Vernon residents called 911 on Sunday night saying they heard a loud bang, according to 911 calls obtained by Knox Pages. But 24 hours later,
local authorities still have no idea where the noise came from.
Most of the calls came from the north end of town, near the five-point intersection off North Main Street. Some came from the neighborhood surrounding Pleasant Street Elementary, however, which is almost a mile away. Callers from all locations claimed the source of the noise must be nearby, given how loud it was.
Mount Vernon police officers were dispatched to the call areas at 8:15 p.m. Sunday, department spokesperson Matt Haver said. But they were unable to find the source of the bang, and the police department is not conducting an investigation into the matter.
Those who reported the loud boom on Sunday night seemed scared and confused. A woman calling from North Mulberry Street seemed to tremble as she described a "loud explosion." A man calling from West Curtis Street said it "shook the hell out of our house," and a woman calling from East Burgess Street said she had retreated indoors, in case it was a gunshot.