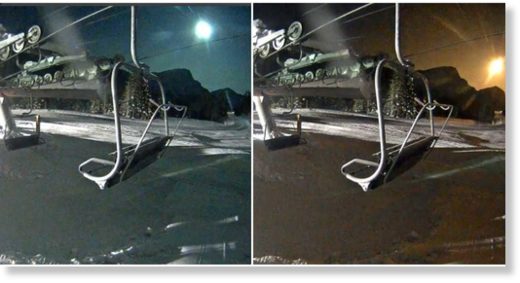 A ski resort in Banff National Park captured a massive fireball meteor burning through the sky early in the morning on Wednesday, February 19. Sunshine Village's IT team checked on their Jackrabbit chairlift camera after hearing reports of an
Alberta meteor
sighting. As revealed by the time mark on the footage, at around 12:16 a.m, a giant exploding meteor ripped through the sky in the north-east direction.
This isn't the first time this month that Albertans caught a fireball exploding across the sky.

Calgarians witnessed a dazzling fireball flying across the sky on Saturday, February 9, leading locals to go on social media to react to this unusual sighting in the sky.
We might have missed this week's astronomical phenomena altogether had it not been for the Jackrabbit camera situated on the ski hill's chairlift.