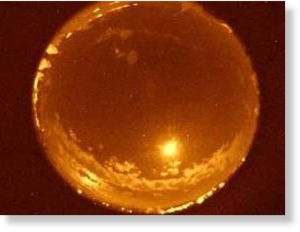 A meteorite that flew over the Kootenays on Saturday morning was seen in Nelson and caught on video by a camera on the roof of the College of the Rockies in Cranbrook.
It lit up the night sky at 2:17 a.m., according to physics lab technician Rick Nowell.
"Appearing as a dim dot at first, high to the north, it rapidly grew into a big, white ball as big as the moon, with a tail behind it," he says.