An unusual solar flare observed by a NASA space observatory on Tuesday could cause some disruptions to satellites, communications and power on Earth over the next day or so, officials said.
An eruption of similar magnitude on the Sun has not been witnessed since 2006, according to the National Weather Service.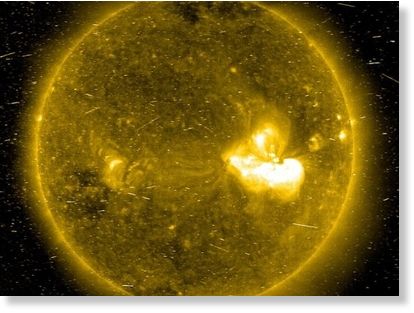 "The Sun unleashed an M-2 (medium-sized) solar flare with a substantial coronal mass ejection (CME) on June 7 that is visually spectacular," NASA's solar dynamics observatory said in a statement.
"The large cloud of particles mushroomed up and fell back down looking as if it covered an area of almost half the solar surface."
The flare peaked at a 1:41 am Eastern time in the United States, or 0541 GMT.