For the past few days, astronomers around the world have been monitoring a dark filament of magnetism sprawled more than 1,000,000 kilometers across the face of the sun. Make that 750,000 km. On Nov. 14th the filament snapped and flung a fraction of itself into space. NASA's Solar Dynamics Observatory recorded the action: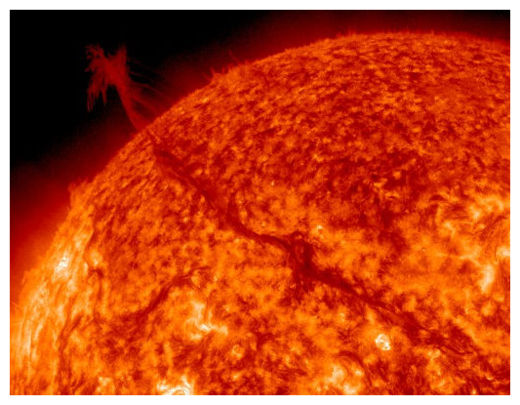 Click here to watch a 3Mb movie.
The eruption hurled a cloud of plasma into space, but not toward Earth. The only effect on our planet would be to disappoint observers hoping for a longer filament.
Meanwhile, a wall of plasma towering over the sun's SE limb is
seething with activity
and may be poised to erupt as well. Readers with solar telescopes are encouraged to monitor developments.