A G1-class geomagnetic storm is in progress, sparked by a high-speed solar wind stream which is buffeting Earth's magnetic field. High latitude sky watchers should be alert for auroras.
Shawn Malone sends this picture, taken before sunrise on April 12th, from Marquette, Michigan: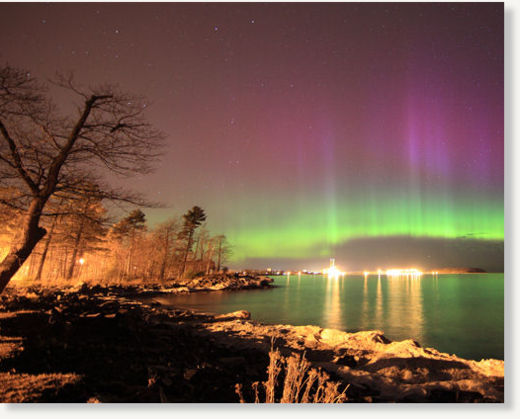 "I coaxed myself out of bed around 4am and was rewarded by a lightshow!" says Malone. "The auroras had no problem shining through the light pollution. I think the sun IS waking up. I watched the Northern Lights until the sunlight wiped them out."