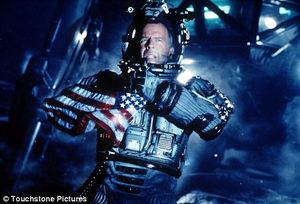 Scientists plan to smash a spacecraft into an asteroid so that they are prepared for having to stop one hurtling towards Earth.
The news came as Nasa moved to calm fears that a comet is on a collision course with our planet.
The plans for a test mission to stop an asteroid from colliding with Earth come from Nasa's cousin, the European Space Agency.
In the Hollywood movie Armageddon, Bruce Willis attempts to blow up a huge asteroid hurtling towards Earth.
In real life, the mission, called Don Quixote, will see two spacecraft launched.