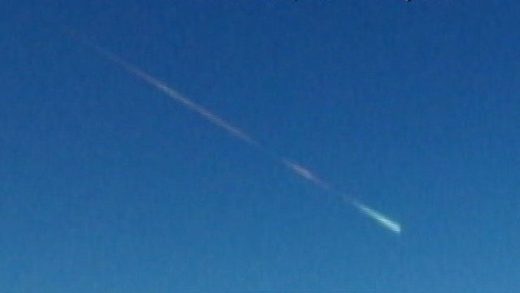 A visitor from outer space streaked across the sky the morning of Aug. 18, 1944, leading some to fear the Tri-State was being bombarded by rockets from Nazi Germany.
That was just one of the outlandish theories people expressed about the meteor. Some apparently were hesitant to mention what they had seen because they didn't want to spread fear or be ridiculed.
The only Henderson County resident who came forward to The
Gleaner
the day the meteor fell was Hilary Baskett, who had gone to check his farm on the road to Spottsville. He was not fooled; he was pretty sure it was probably a meteor. But he was "particularly anxious" that others confirm what he had seen.
"To make it doubly interesting the celestial fireworks took place in broad daylight" about 8:15 a.m., The
Gleaner
reported Aug. 19. "He reported it to be a long, greenish, comet-like blaze which suddenly burst into nothingness as it seemed to near the ground."