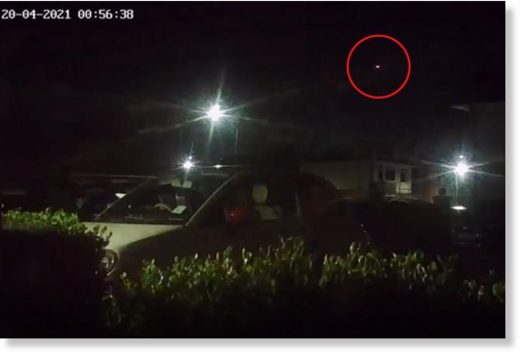 FOOTAGE has emerged of a fireball which shot across the sky over Bournemouth in the early hours of this morning.
The incredible sight was recorded at 12.56am by Beswick Avenue resident Tina Williams, 56, who has CCTV installed outside of her apartment.
Video from Tina's CCTV camera captured the moment and can be watched below.
Tina has been "blown away" by the footage.
She said: "I was staying at my boyfriend Lee's place in West Howe when it happened. Lee got up this morning to have a look at my apartment's CCTV footage and when he was watching it, he saw the bright light that appeared.