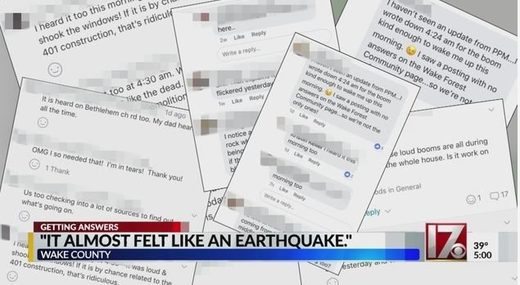 It rattles windows and wakes people up at night. Neighbors along the Wake and Franklin counties line contacted CBS 17 saying they've been hearing loud blasts late at night or early in the morning.
"It almost felt like an earthquake," Elizabeth Elliott said.
Neighbors have been taking to Facebook and Nextdoor to write about the loud booming sounds or blasts.
One said they lost power briefly, another said their lights flickered.
Neighbors said they thought the blasts could be coming from a North Carolina Department of Transportation project, widening 401.